Easy and safe vacation with a reliable RENT A CAR, car hire company in Heraklion Crete – Lassithi East Crete, is all you need to relax and enjoy your holidays in Crete. Ask for prices and offers..
Welcome to Minoan Tours
With Minoan Tours Crete, you 'll always find the best car rental solutions for your business and private needs
Delivery / Collection
Efficient car rental delivery/collection service to/from Crete Heraklion Port and Crete Heraklion Airport
Contact Us
For bookings and availability please, fill in our contact form..
Or : Tel. +30 28430 29655 — Mob.: +30 697 4643982 — Email: minoan_cars@yahoo.gr
Contact us for special offers, availability and prices…
Minoan Tours, Our Company Why Choose Minoan Tours
Car Rental Sitia airport – port, Heraklion airport – port, Ierapetra, Makrigialos, Agios Nikolaos
New cars – Models
Free Kilometres
Delivery/Collection to/from Airports-Hotels
Road assistance all over the island
Our reservation system is very easy to use.
No credit card required.
No cancellation fee.
Roof racks, road maps, baby seats
No hidden costs
Replacement of the car in case of serious damage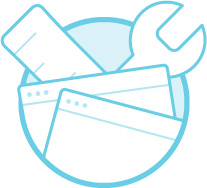 Safety and Trust
All our cars are perfectly safe and we perform weekly inspections to ensure a comfortable and safe journey. We also provide CDW or theft insurance if you ask for it. Along with all our vehicle's you can have and many extra's some of which are for free.
If you have young children, we have children or baby seats, GPS to be sure that you will never get lost and everything else you need for a unique driving experience.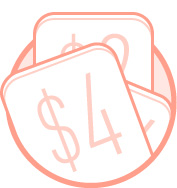 Unique rates
Unique rates throughout the year from our office in combination with excellent service and security in mind and outstanding driving behavior.
Our office is able to deliver and collect our cars anywhere in Crete, immediately and economically. Pickup and delivery to and from the airport of Sitia, Heraklion, the port of Sitia and Heraklion, Bus Stations and of course your hotel.
Cars and Categories
See our fleet and choose from a wide variety of models and cars
Category A
Hyundai Atos, Kia Picanto, Nissan Pixo, Peugeot 107
Category C
Nissan Micra, Peugeot 206 Plus, Fiat Panda 4×4, Peugeot 208
Although Heraklion City has been destroyed and then rebuilt many times in the course of its history, it still has a good number of monuments and sights which are worth seeing. It consists of the Old Town, enclosed by the Venetian walls, and the New Town which has...
read more
Enjoy Crete with Minoan Cars
For the extraordinary Traveler, an extraordinary Journey awaits, Crete is a great deal more than just another greek island.
Quiet coves, hidden beaches and invigorating mountain villages and plateaus that reward the discerning world traveller.
Palekastro and Zakros
The municipality of Itanos is situated at the East Coast of Crete. It is based in Palekastro, a small town 19 km from Sitia. the overall area hosts important archaeological sites and spots of unique natural beauty marking this region as one of the last virgin destinations for holidays.
Crete: Incredible Beaches
Crete – the southernmost island in Europe has "everything"! Its bountiful variety of features includes mountain villages, long sandy beaches, rocky bays, mountain ranges, water-sports, tranquil locations and clean swimmable seas.